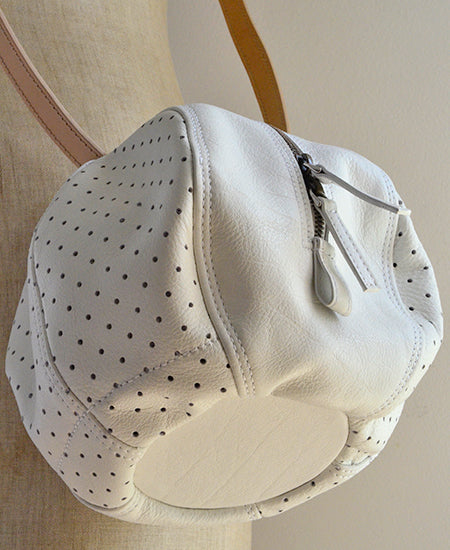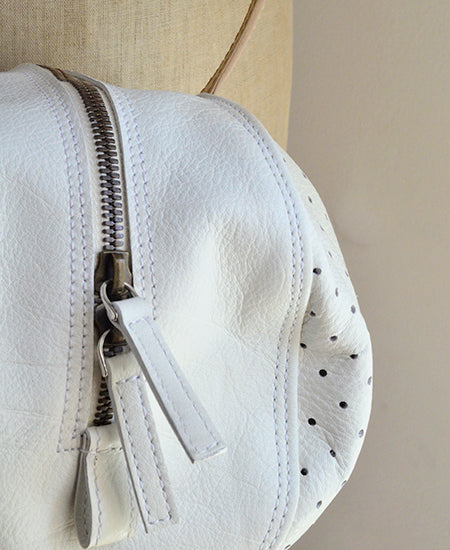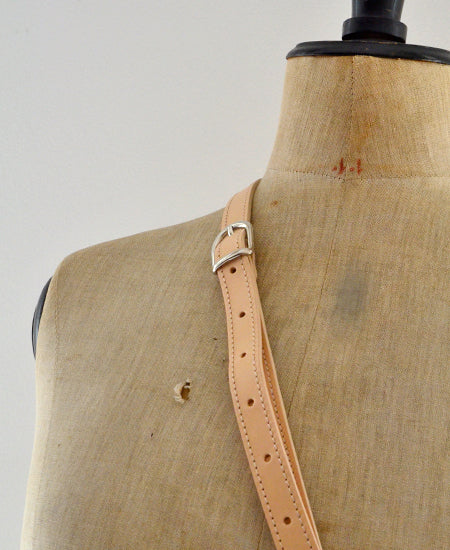 【40%OFF】rosa mosa / Helmet bag (S/white)
€165.00
Regular price
€275.00
Subscription | ご登録 • Save
design in austria, hand made in hungary

size : about 20 x 20 x 10 cm , 7 x 15 cm (inner pocket), 122-150 cm (shoulder)
material : cowhide 100%
color : white

From ROSAMOSA
Today hip so - called bourgeois - b ohemian (aka Bobo) urbanites grow vegetables in their own gardens, others go swimming or sailing to their heart's content . But at the end of the summer they all go back to their everyday lives in the city . In unstable times like these we yea rn for the idyllic and crave the carefree. With a health y dose of the 1990s rosa mosa captures this zeitgeist in its new SS2018 collection.

rosa mosa
Salzburg born Simone Springer and Yuji Mizobuchi from Kyoto are the designers behind the rosa mosa label. They met and began collaborating while studying Footwear and Accessory design at the Cordwainers college in London. rosa mosa stands for individualism, innovation and the highest level of craftsmanship. By sourcing primarily from local suppliers and artisans in Austria and working closely with tanneries each pair of rosa mosa shoes finds the perfect balance between craftsmanship and artistic thought.
ロサモサの代表作ともいえるコロコロと丸いフォルムのヘルメットバッグのミニサイズポシェット。
柔らかくてなめらかなカウハイドレザーを使用し、バッグの内側にはインナーポケットやショルダーの長さは調節がでます。
rosa mosaらしいユニークでユニセックスなデザインなので、プレゼントにも喜ばれそう。
※光の当たり具合で色が多少商品により異なって見えます。

From ROSAMOSA
現在では、都会のブルジョア・ボヘミアンたちは家で野菜を育てたり、泳ぎに行ったり、もしくはヨット遊びを思う存分楽しんでいます。しかし夏の終わりには、みんな街の生活に戻っていくのです。現実から離れて過ごすこのような時間は、素朴で楽しい時を願うものです。ロサモサはこの時代精神に焦点をあてながら、1990年代をたっぷり感じられるコレクションを創り上げました。

rosa mosa
シモーネ・シュプリンガーとユウジ・ミゾブチのユニットによるシューズとファッションアクセサリーのブランド。オーストリアに構えたアトリエで手作りされる作品は、レベルの高いクラフトマンシップを生かした個性的な作品ばかり。 特にヴェジタブルタンニングと呼ばれる草や木の汁などから抽出したタンニンでなめした皮革を使用しているものが多く、使い込むほど良い味になっていく。
Shopping Informations | お買い物ガイド
Designers & Creatours | 取り扱いブランド