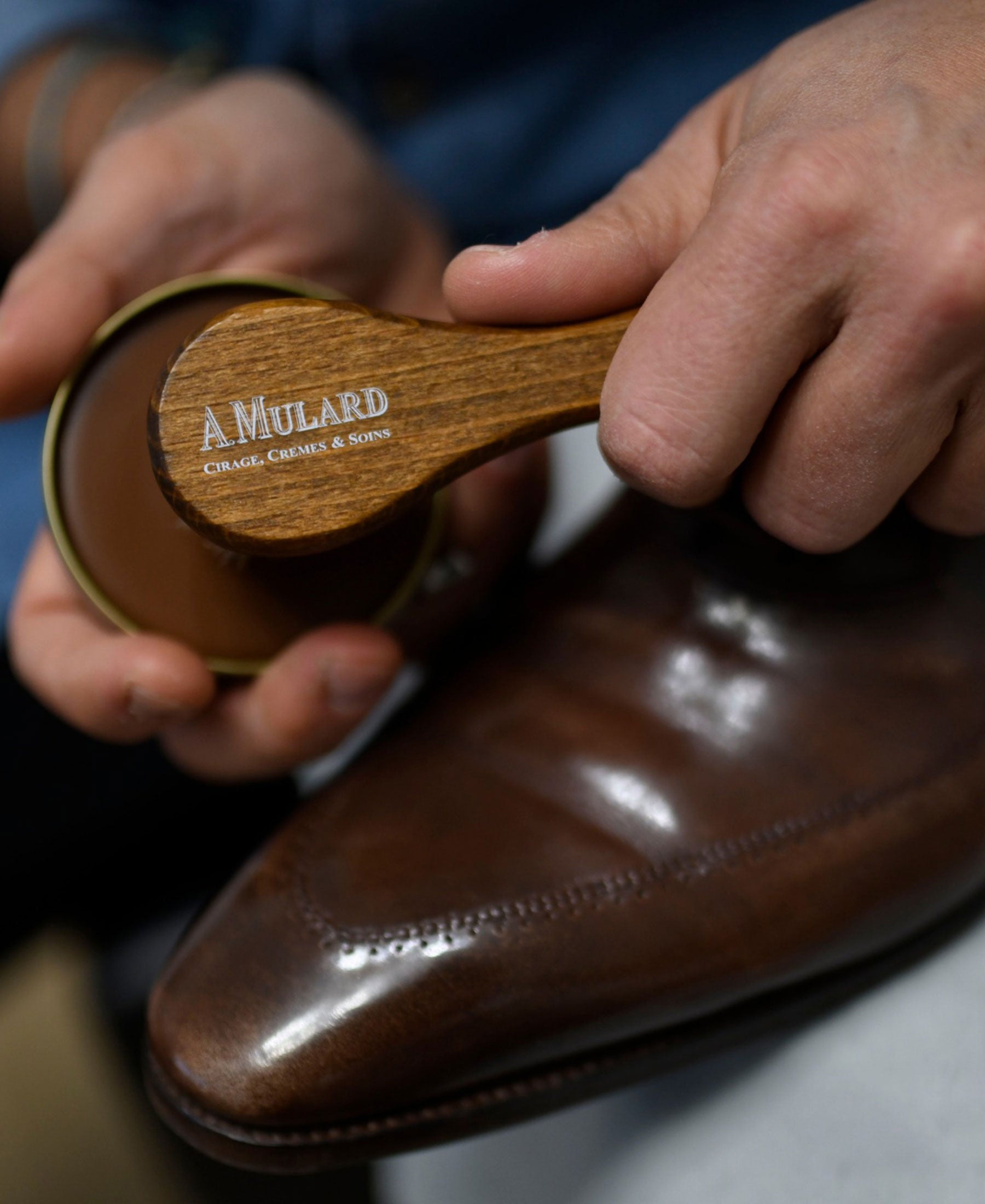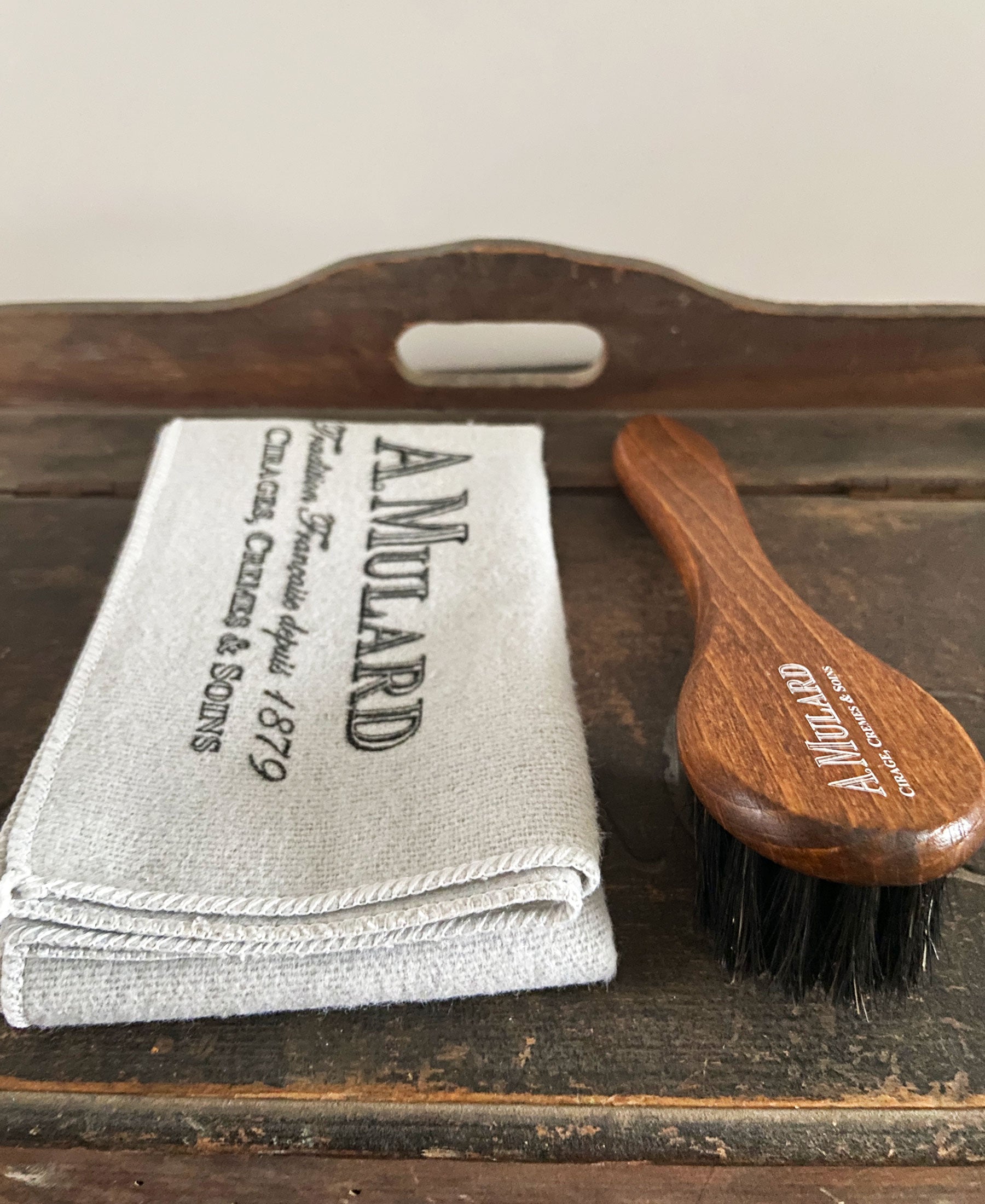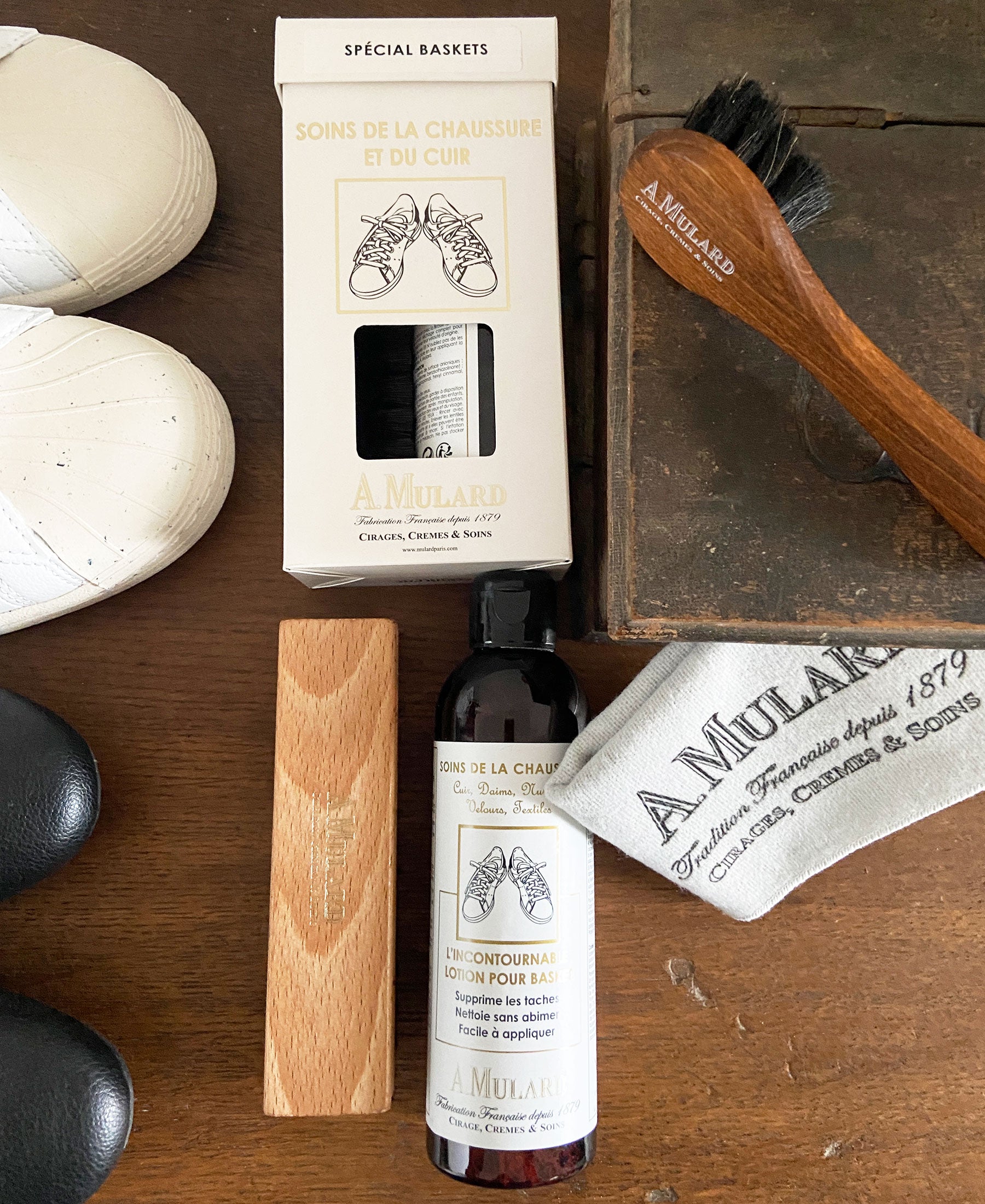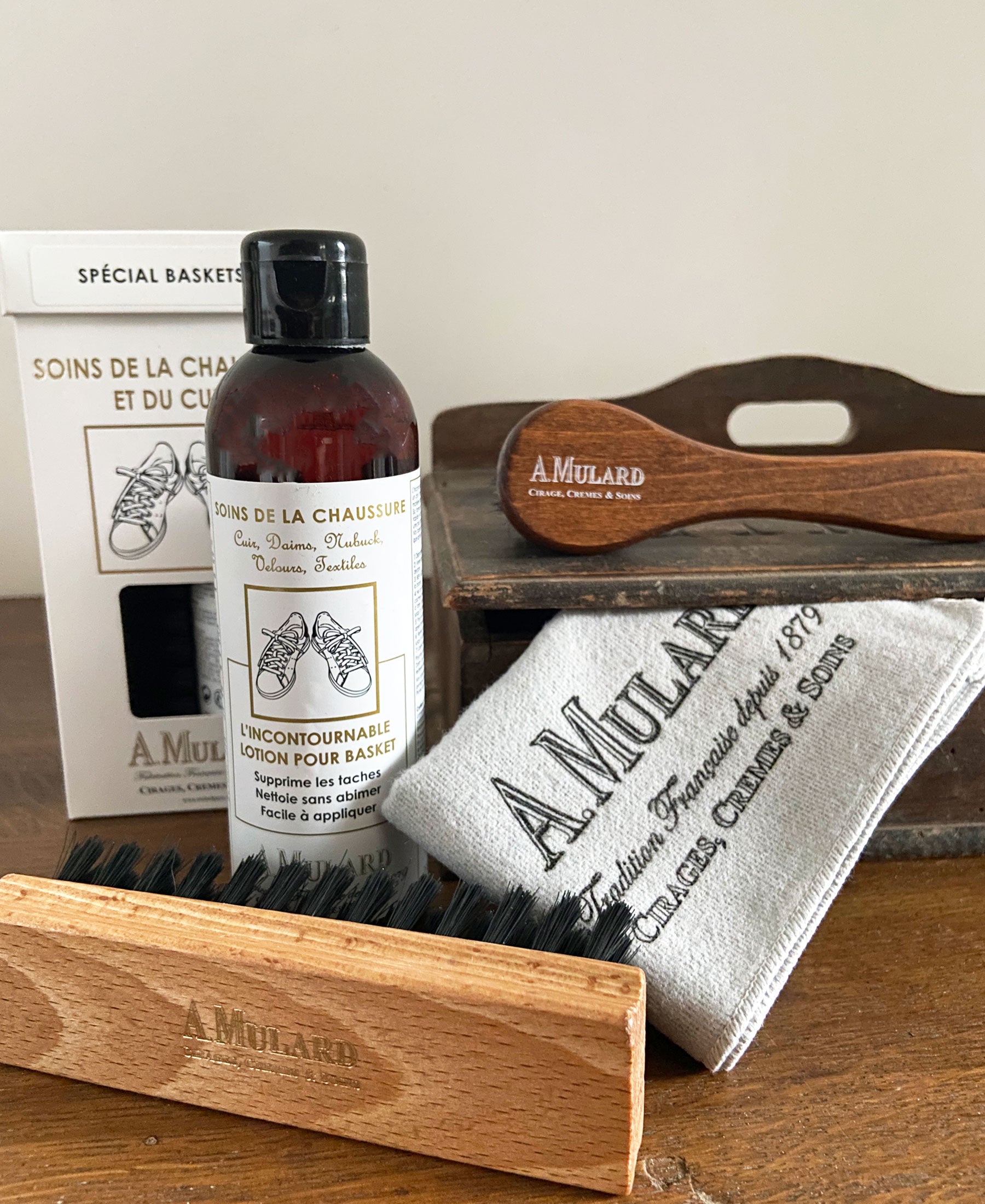 La Maison A.Mulard / Dauber Brush - Brosse Palot
Subscription | ご登録 • Save
made in France

size : about 15 x 5 x 3 cm (brush)
material : Beechwood, Horsehair

Dauber Brush
The quality of our A.Mulard Dauber Brush in Beechwood and Horsehair makes it last. The small size and form of the brush makes it practical to spread the shoe polish on all the shoe surface and the hard to reach surfaces such as the seams.

La Maison A.Mulard
Since 1879, M. Mulard has started as specialist in the fabrication of creams, polishes and varnishes. It has be popular all over the world since then. On 2016, The company's french know-how is recognized by the prestigious label EPV (Entreprise du patrimoine vivant).
Brosse Palot pour Chaussures en Cuir. Elle est tellement douce, déal pour l'Entretien des Chaussures. En Véritable Bois de Hêtre et Crin de Cheval.

La Maison A.Mulard
Tout a commencé en 1879, dans une manufacture située aux portes de Paris.
Grâce à la qualité supérieure des crèmes et cirages qu'elle fabrique, la Maison A.Mulard assoit sa notoriété au fil des siècles et obtient de nombreux prix d'excellence internationaux. Le savoir faire de l'entreprise est reconnue par le prestigieux label d'Etats EPV (Entreprise du Patrimoine Vivant) depuis 2016.
シューブラシ
天然馬毛を100%使用した靴ブラシ。
ブナの木が手ににじみやすく握りやすい小型ブラシです。靴や革製品のお手入れに。

La Maison A.Mulard
1879創業の老舗ブランド。
現在ではフランスを中心に世界中で愛用されているシューケア用品の代表的なブランドとなっており、2016年には、Entreprise du Patrimoine Vivant (無形文化財企業)の名誉称号を得ました。
Shopping Informations | お買い物ガイド
Designers & Creatours | 取り扱いブランド