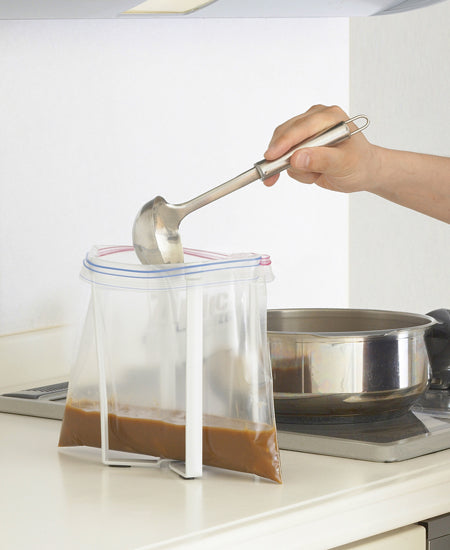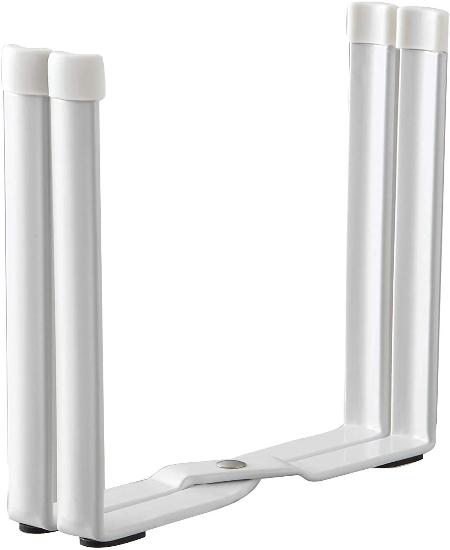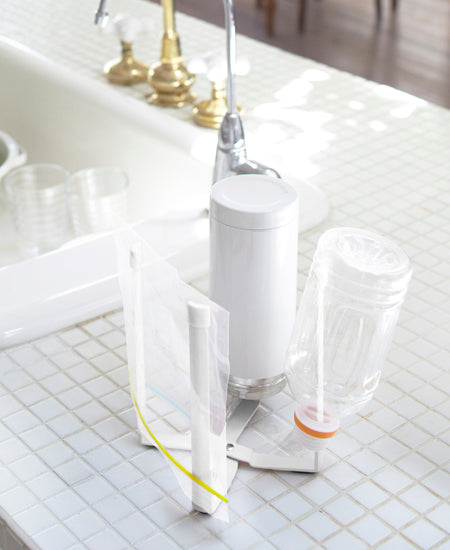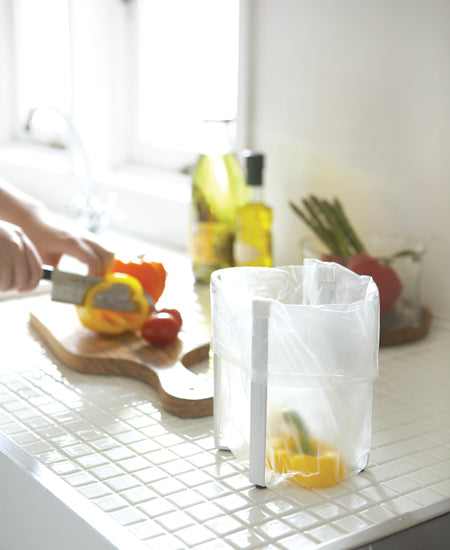 YAMAZAKI home / kitchen multi eco stand plastic bag holder (white)
€11.12
Regular price
€13.90
Subscription | ご登録 • Save
design in japan, made in chine

size : about W12 x D9.5 x H16.5 cm (when using), W14.5 x D3.5 x H16.5 cm (during storage)
material : steel, silicon (cleat)
color : white

Drying bottles, glasses, cups and storage bags.
Holds bags and make it trash bag for crumbs as cooking.
Holds storage bags open for easy filling.
Non-slip silicone tips on top and bottom.
Powder-coated steel resistant

YAMAZAKI home
Yamazaki home is a Japan-based homeware design company born over 100 years ago as a family operation. With an eye for bringing intelligent design and creativity to everyday items, Yamazaki products are among the most respected in the world.
スープなどの作り置きをフリーザーバックなどに入れる際にしっかりと袋を支えてくれる便利なスタンド。洗ったボトルや缶などの一時干し、グラススタンドとしても使えます。使わない時はコンパクトに収納。

日本を代表する日用品雑貨のYAMAZAKI HOMEの欧州でも人気の商品を各国へお届けしています。
Shopping Informations | お買い物ガイド
Designers & Creatours | 取り扱いブランド