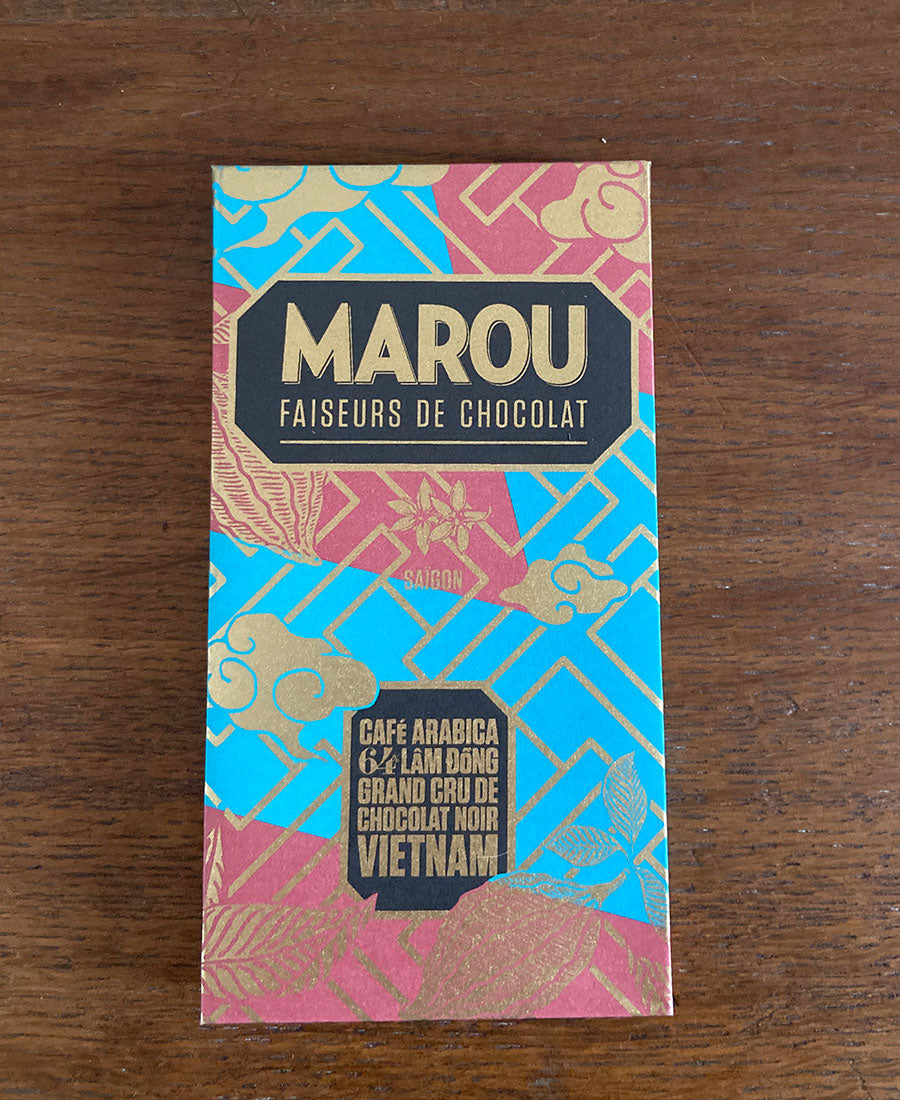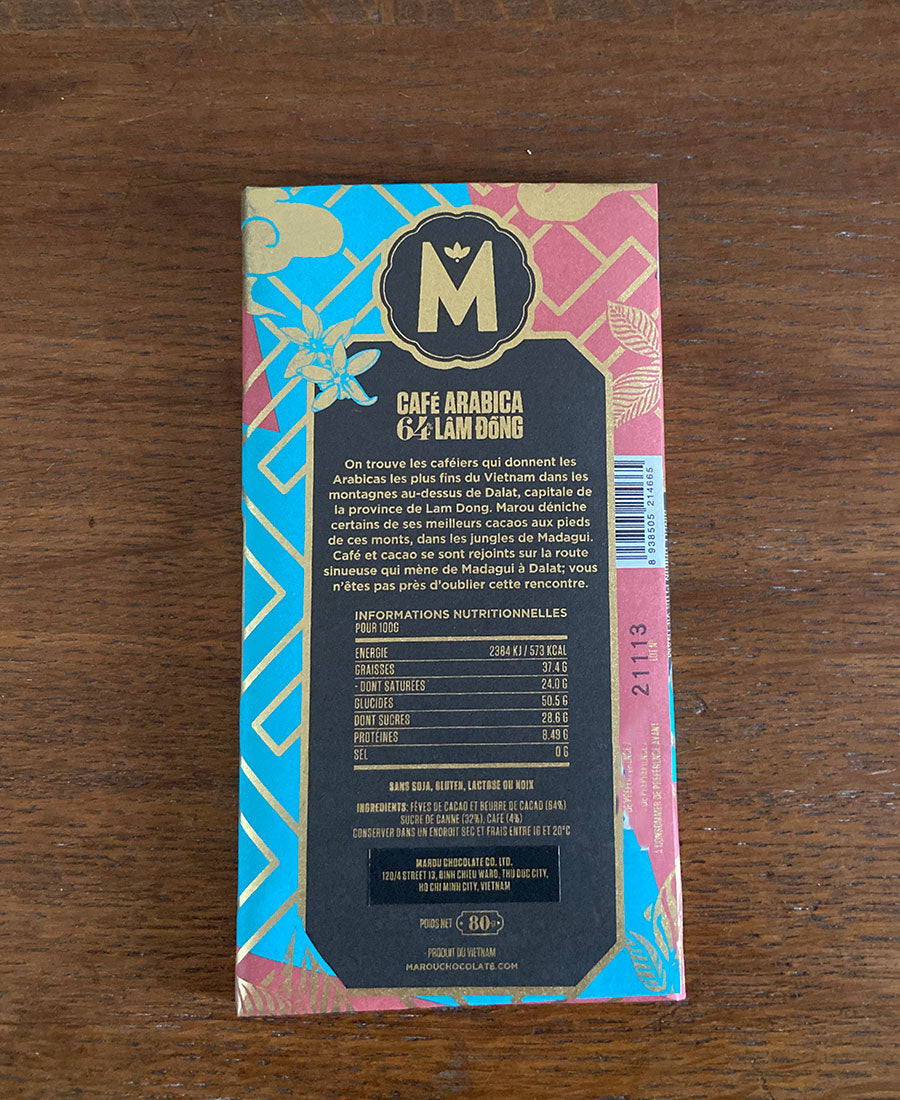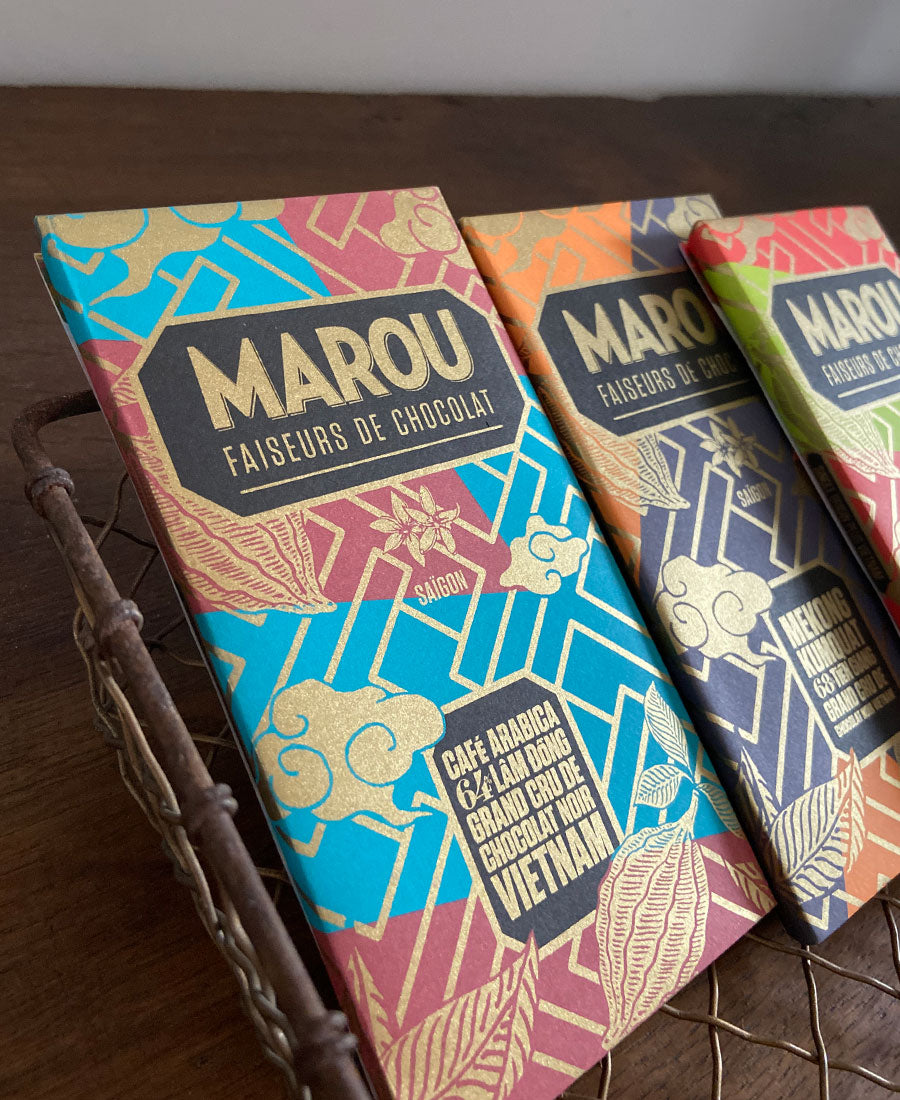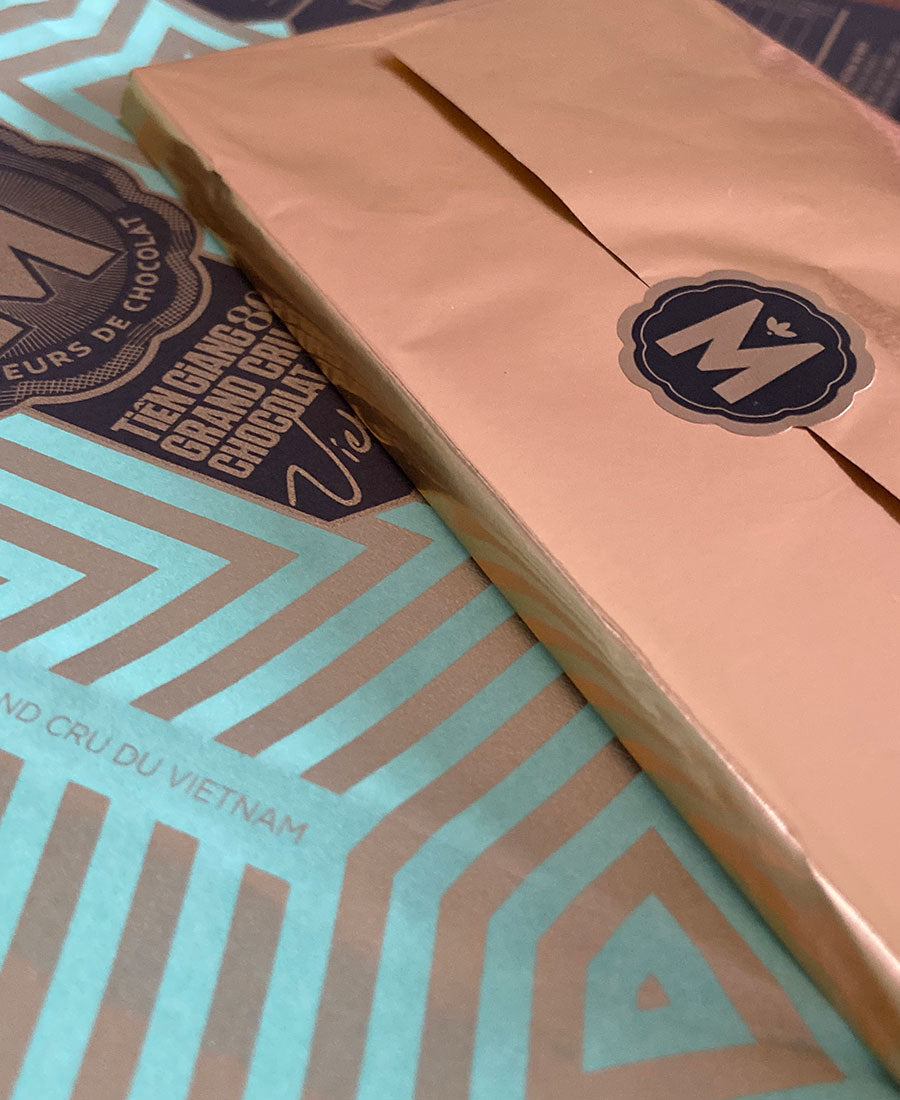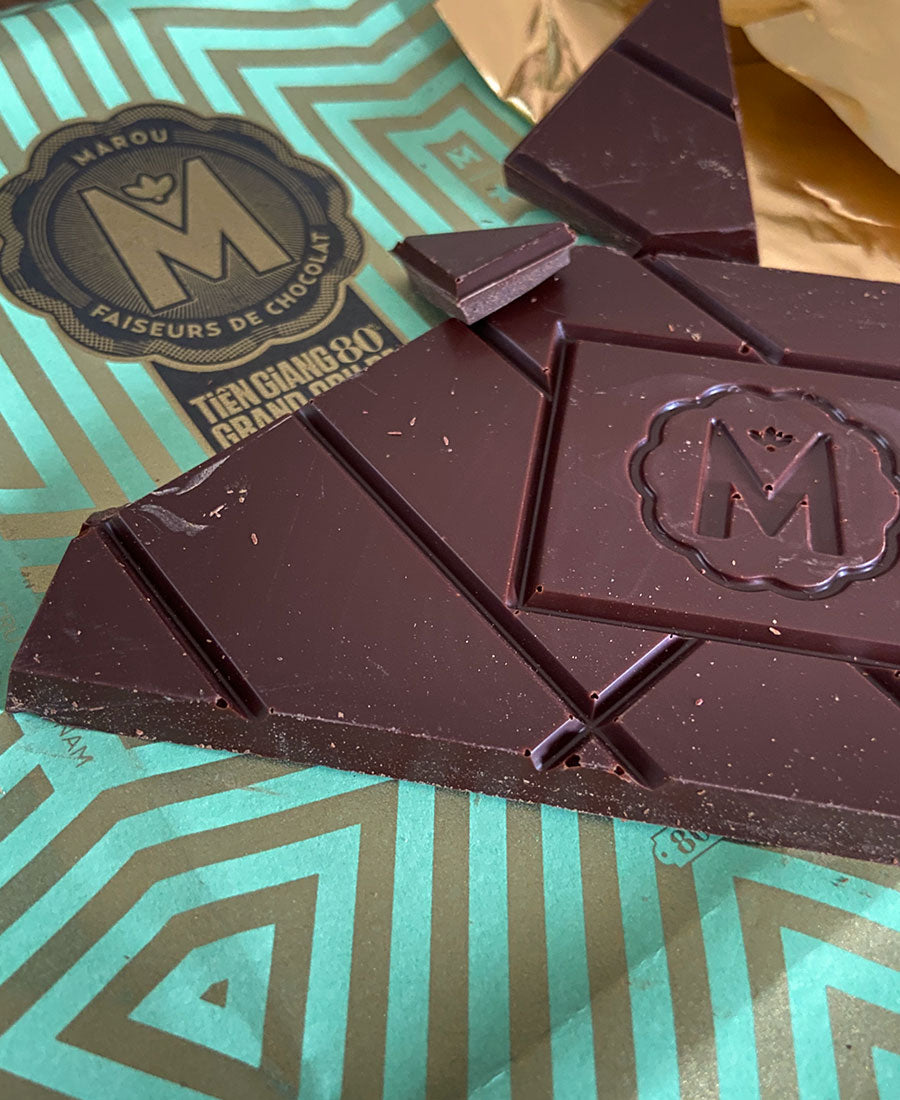 Chocolat MAROU / Lam Dong 64% & Arabica coffee 80g
€5.50
Regular price
€7.50
Subscription | ご登録 • Save
Made in Vietnam
Ingredients : Only cacao (64%), cane sugar and coffee
- no additives, preservatives, or artificial flavors
- Fairtrade
- Single Origin
80g (poids net)
Best before : 02 July 2023
The coffee trees that make Vietnam's finest Arabicas are found in the mountains above Dalat, capital of Lam Dong province. Marou unearths some of his best cocoas at the foot of these mountains, in the jungles of Madagui. Coffee and cocoa meet on the winding road that leads from Madagui to Dalat; you are not about to forget this meeting.
※Is this for someone special? We can put your chocolat in the envelope.
※Produced in a factory that uses nuts, Soy free, gluten free, dairy free.
Chocolat MAROU
Marou chocolate is found with two French who has a passion for high-quality chocolate and a big love for their small family farms and their cacao beans.
Marou is a brand of "bean to bar" chocolate (from bean to bar) produced directly in the country of origin of cocoa beans, Vietnam.
They named each chocolate with the town name of cocoa beans origin.
Fabrication Vietnam

Ingredients : Uniquement du cacao (64%), du sucre de canne et du café
- sans additifs, conservateurs ou arômes artificiels
- Fairtrade
- Origine unique

80g (poids net)
A consommer de préférence avant : 02 Juillet 2023

Les caféiers qui font les meilleurs Arabicas du Vietnam se trouvent dans les montagnes au-dessus de Dalat, capitale de la province de Lam Dong. Marou déniche quelques-uns de ses meilleurs cacaos au pied de ces montagnes, dans les jungles de Madagui. Café et cacao se rencontrent sur la route sinueuse qui mène de Madagui à Dalat ; vous n'êtes pas près d'oublier cette rencontre.
※Avec une jolie enveloppe.

※Fabriqué dans un atelier utiliasnt noix, sans soja, sans gluten, sans produits laitiers.

Chocolat MAROU
Le chocolat Marou se trouve avec deux français passionnés par le chocolat de haute qualité et amoureux de leurs petites fermes familiales et de leurs fèves de cacao. Marou est une marque de chocolat "bean to bar" (de la fève à la barre) produit directement dans le pays d'origine des fèves de cacao, le Vietnam. Ils ont nommé chaque chocolat du nom de la ville d'origine des fèves de cacao.
Made in Vietnam
内容量:80g
原材料:カカオ豆 (64%)、きび砂糖、コーヒー
賞味期限:02 July 2023

豊かなカカオの風味と共に、プルーンやレーズンのような爽やかな酸味とエスプレッソのような深い味わいを感じるラムドン産のカカオとアラビカコーヒーを練りこんだ絶妙なコンビネーションの一枚。
※そのまま贈り物にも使えるエンベロップに入れての販売となります。

注意事項:製造アトリエ内ではナッツ類の取り扱いあり。
大豆、グルテン、乳製品フリー。

Chocolat MAROU
ショコラ・マルゥは、2人のフランス人がベトナムで出会った高品質なベトナム産カカオに惚れ込み、家族経営の小さな農場で情熱と愛情を注いで作られているチョコレートブランド。
カカオ産地の名前がそのままチョコレート名になって、カカオ豆からチョコレートバーになるまで一貫して製造を行う「Bean to Bar・ビーントゥバーチョコレート」です。
Shopping Informations | お買い物ガイド
Designers & Creatours | 取り扱いブランド