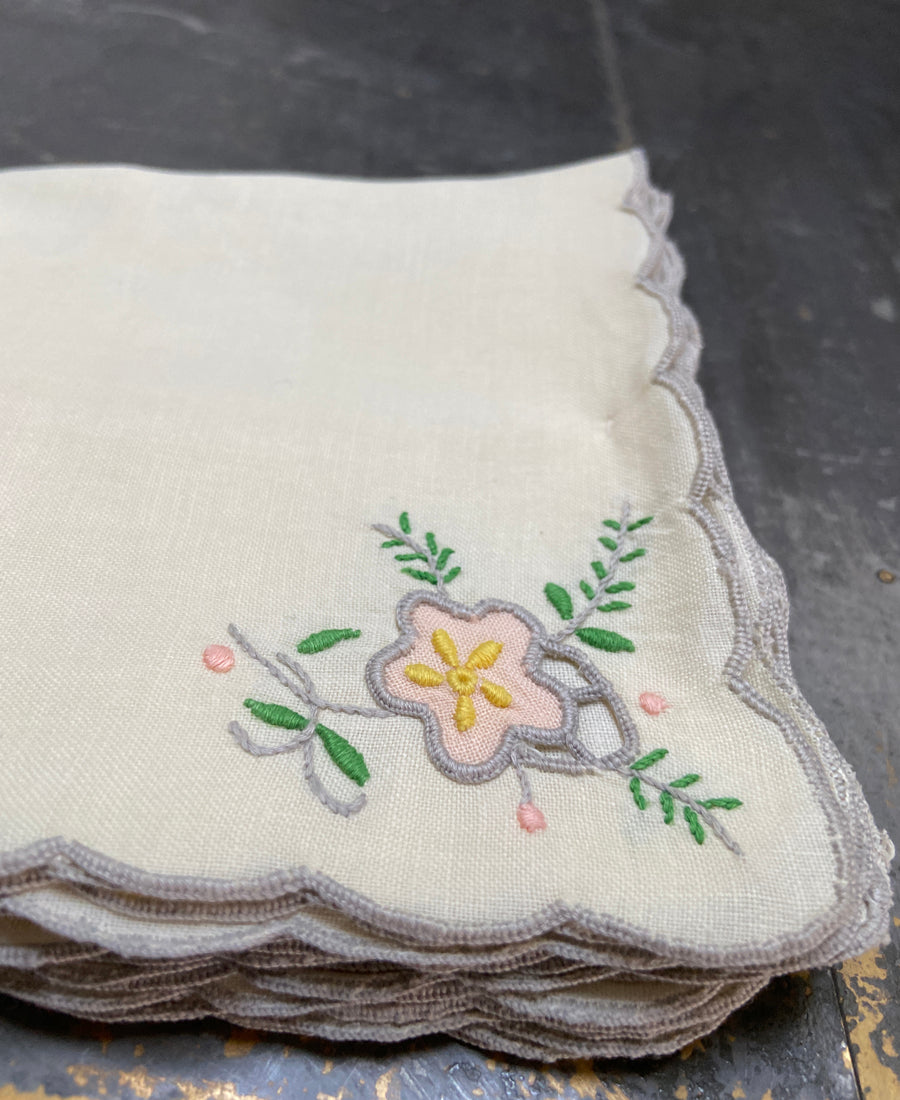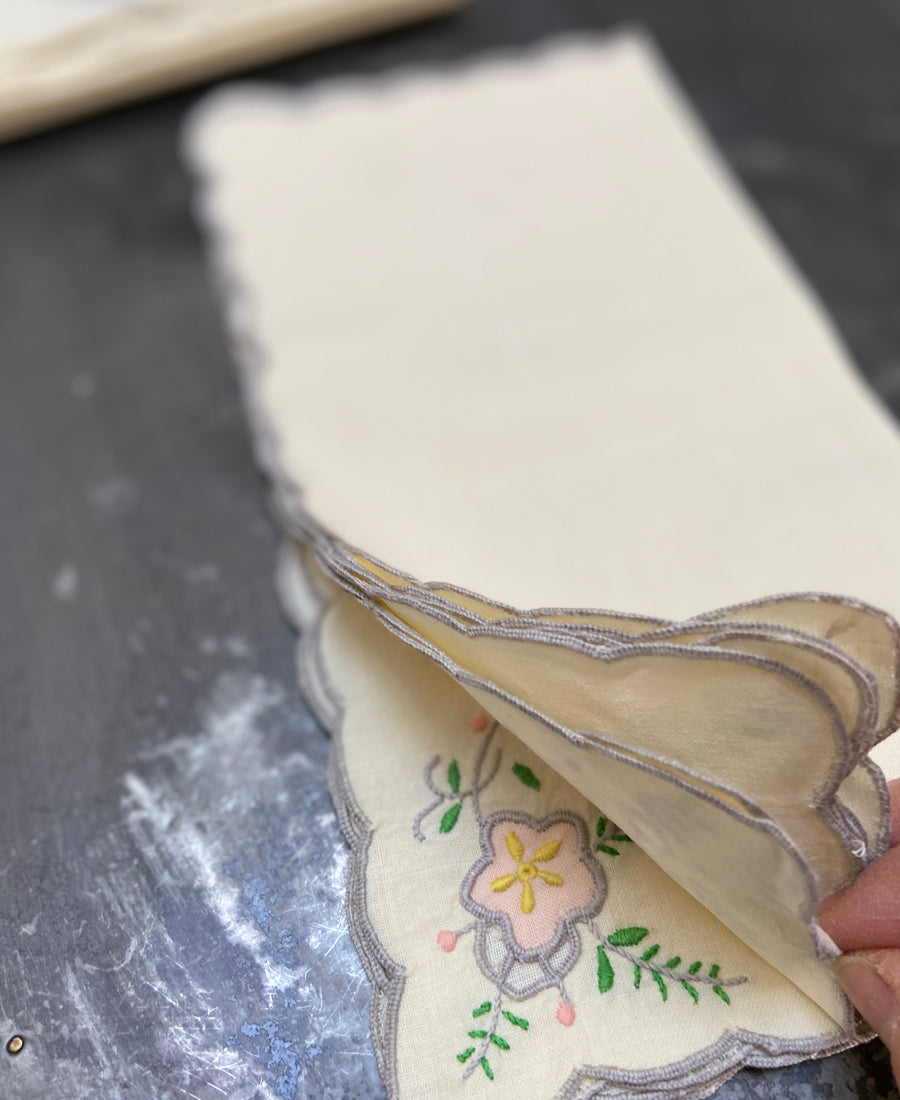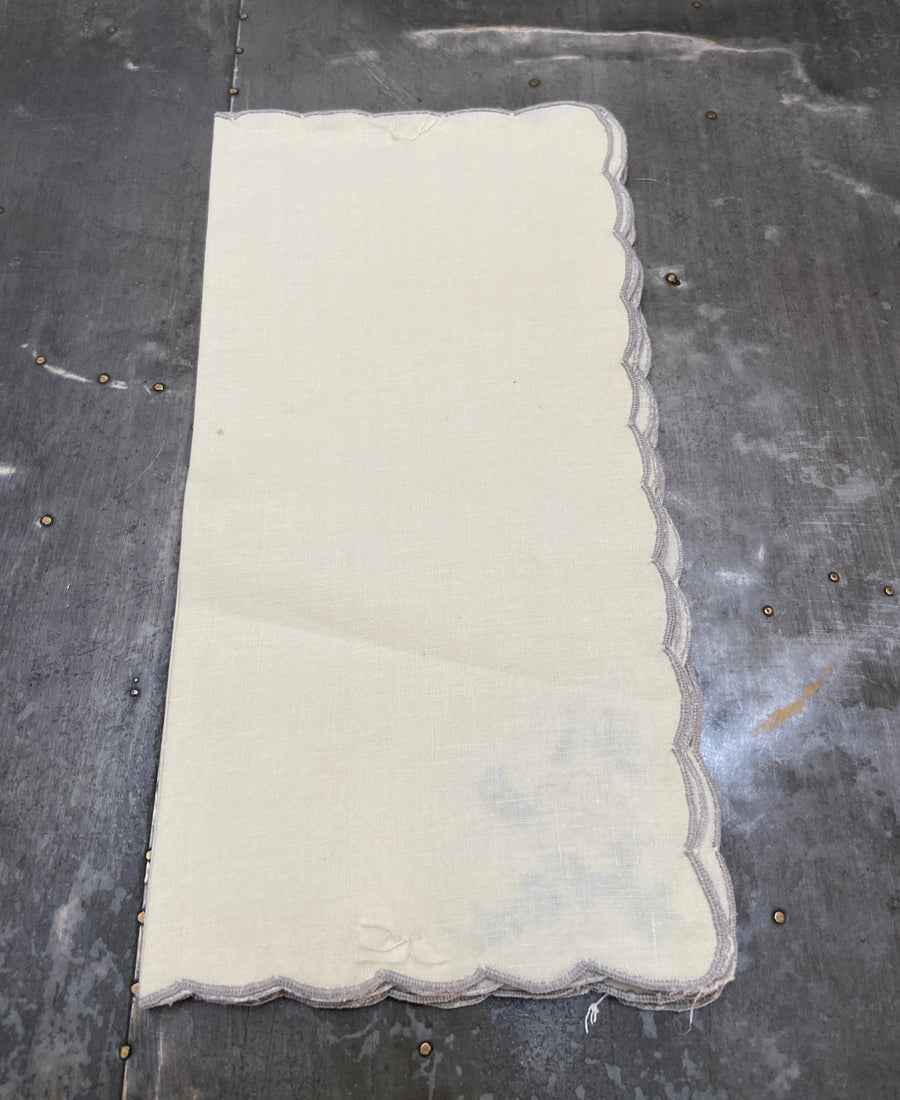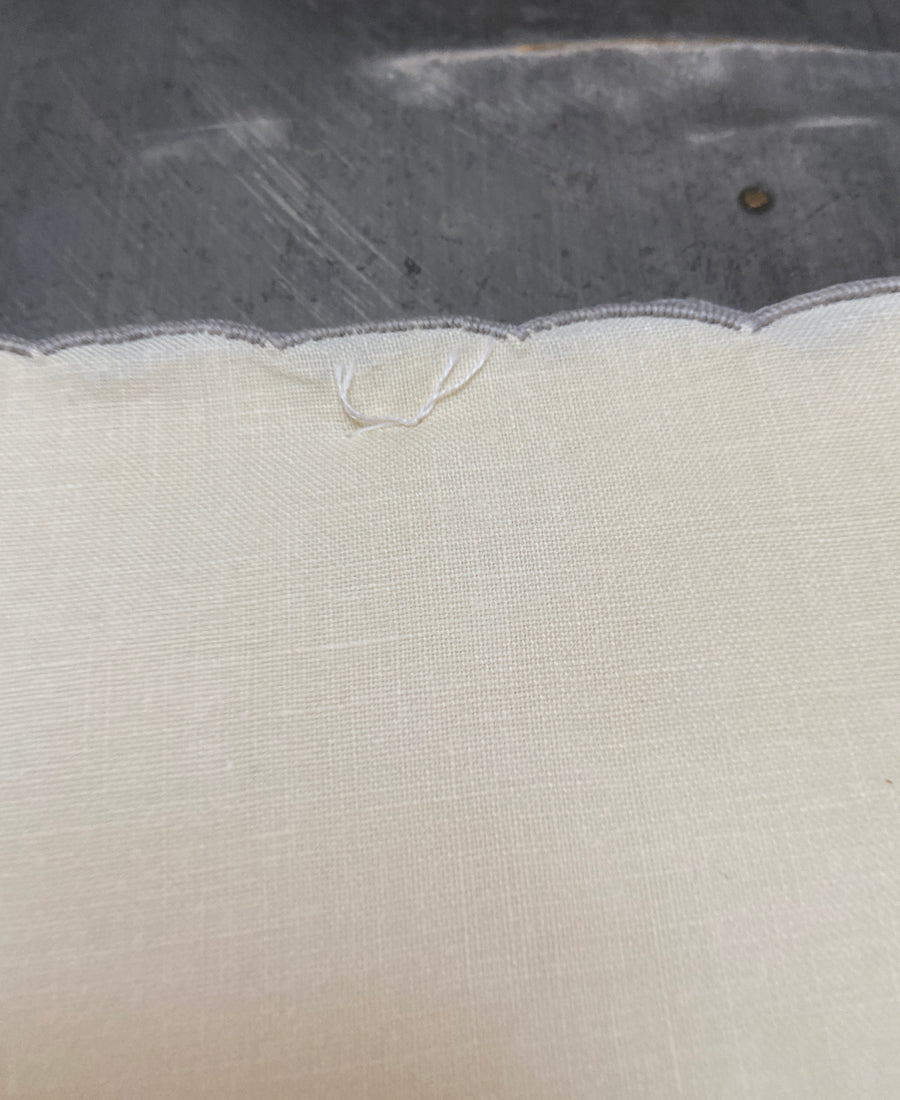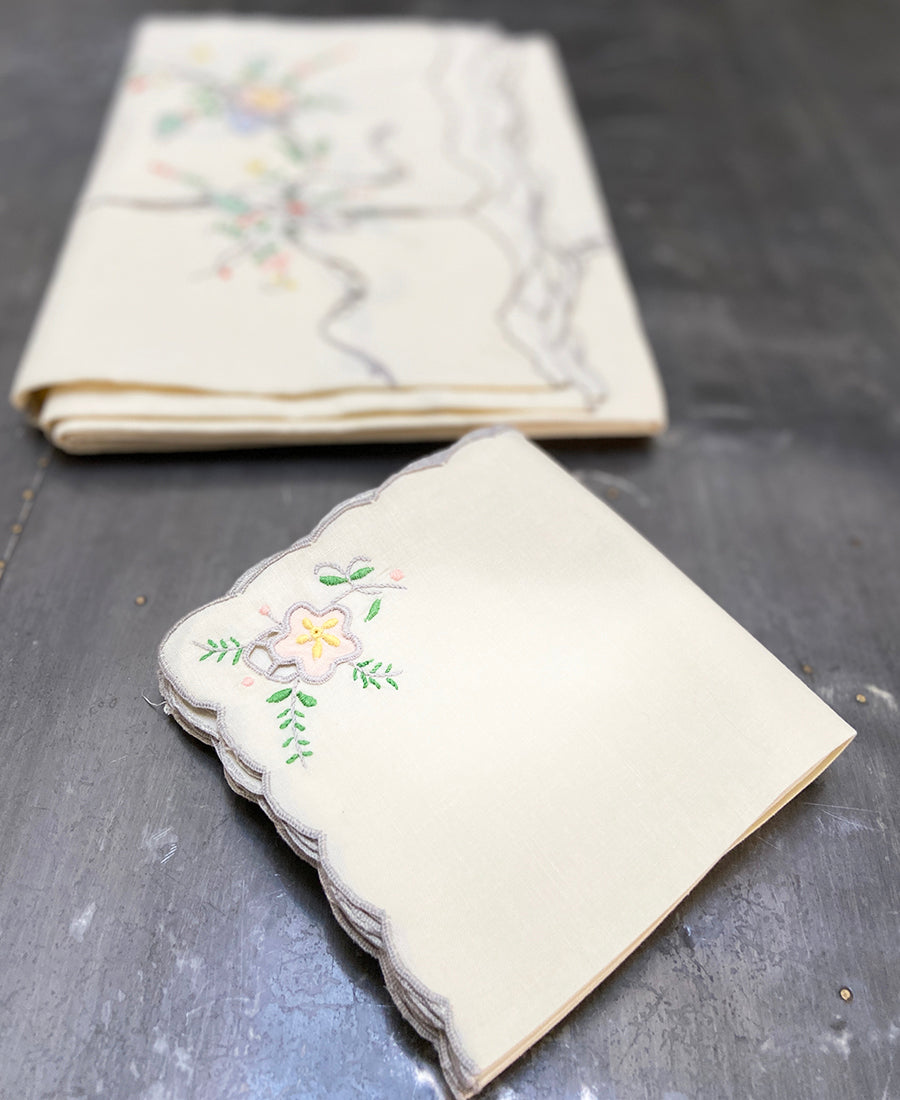 【30%off】Antique French linen table napkins set of 6 (flowers)
€21.00
Regular price
€30.00
Subscription | ご登録 • Save
size : about 26 × 26 cm
material : old linen

hand embroidery, French antique/old linen. It is from the early 20 century. nice and pretty spring colors. (very light lemon yellow) non used.

*This product is an antique/old product, there would be a used (old) feeling because of age.
手刺繍で花のモチーフが施されたフレンチリネンのナプキン。6枚セットです。
20世紀初期のものと思われます。(花刺繍は1つの角のみ)薄いレモンイエロー。
シミなどがなく、糸留めされたままですので未使用のものと思われます。
やさしい色合わせで春らしいテーブルに。お部屋のちょっとした目隠しやハンカチとしても。(お揃いのテーブルクロスもご紹介中)

※当商品はアンティーク商品です。当別なお手入れをせず古い状態のままお届けしますので経年による色あせ等がございますのでご了承下さい。
Shopping Informations | お買い物ガイド
Designers & Creatours | 取り扱いブランド